Discover more from Tokyo Calling
About culture, travel, the joys of slow life, and all things Japanese, of course.
For Gunpla fans in Tokyo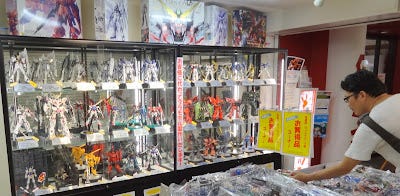 Let's say you love those gorgeous Gunpla but you are too lazy to build your own model. No problem because the good folks at Plabbithave a great selection of pre-built models on sale (for 20,000-30,000 yen). They also excel at customization. Do you want a new paint job, or maybe you want to add some accessories or some other custom modification? Just ask. But remember that custom work takes time (between one and four months, depending on what you want), so it's not good if you are in a hurry or just visiting Tokyo for a few days.
Plabbit is in Nakano Broadway, one of Tokyo's otaku main areas.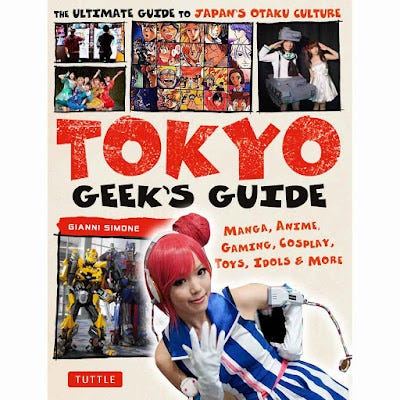 You can find this and other interesting information in a brand-new otaku guide to Tokyo.
By the way, if you already have a copy of Tokyo Geek's Guide and you liked it, an Amazon rating/review would be greatly appreciated.  https://www.amazon.com/Tokyo-Geeks-Guide-Cosplay-Ultimate/dp/4805313854/ref=pd_rhf_ee_p_img_1?_encoding=UTF8&psc=1&refRID=PJPEKT7NESXKMP4AC83R
And a big thank you if you have already done it!