Stay away from these arcade games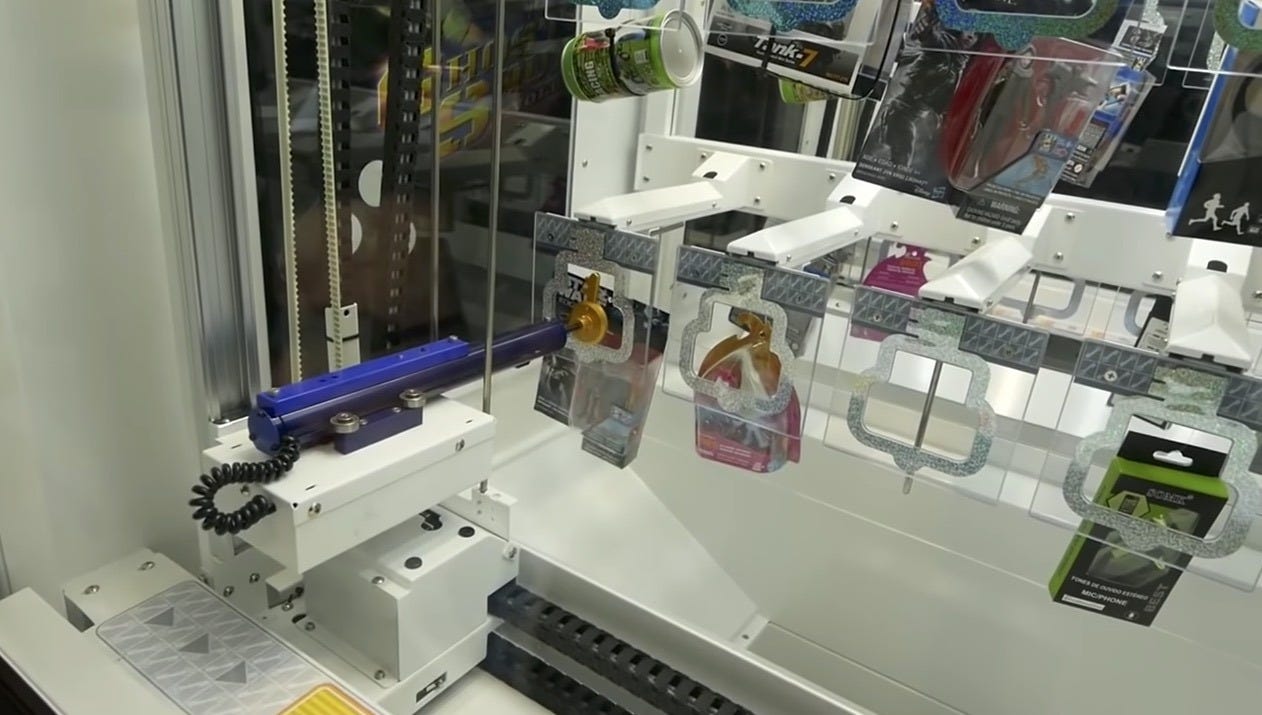 I've always said you should stay away from crane games. 
In my first book, Tokyo Geek's Guide, I wrote the following regarding game centers (i.e. game arcades):
The first floor is crammed with UFO Catchers (crane and claw games), a couple of Taiko no Tatsujin (Drum Master) (a particularly popular game that attracts players of any age and sex) and a few kid's games such as card-based games. These cabinets are strategically placed near the entrance because they are more likely to attract casual passersby, young couples and families. Originally UFO Catcher was the name of a prize game that arcade industry giant Sega created in 1985 and derives its name from its UFO-shaped claw. It has proved so successful over the years that even today all crane games (including those made by other companies) are called like this. Anyway whatever the type, you'll better avoid them like the plague because they are nothing but coin suckers. Though deceptively easy, your chances to get one of those cute stuffed toys (unless you are blessed with beginner's luck) are close to naught. It's not by chance that revenues from UFO Catchers can be as much as 40 percent of all game revenues at arcades in Japan. 
Now, it seems that one of SEGA's games is rigged and it has caused the company to be hit with a $5 million lawsuit.
The game in question is called Key Master, and the lawsuit accuses the game of intentionally preventing players from winning any prizes. The hook of this one involves a key-shaped arm that players can guide into a keyhole to net a prize, or at least that's how it's supposed to work. An undisclosed plaintiff claims the game is set up so players will automatically lose a certain number of times before they can win.
Since Key Master is advertised as a game of skill rather than a game of luck, the plaintiff is accusing SEGA of deception.
The Key Master instruction manual goes into detail regarding how it works. A Compulsory Upper Deviation function ensures that the machine will move between 0.4 and 3.6 millimeters so it won't fit until it's ready to, regardless of the skill of the user. The default goes up to 700 failed attempts before unlocking a prize.
*****
In other news, here's an interesting piece about Hosoda Mamoru, one of Japan's best anime creators.
Also, I have launched yet another online project on Substack, Tokyo Calling. As you are reading this blog, you are probably into all things Japanese, so please have a look and if you like it, subscribe (it's FREE) and spread the word about it. Thanks!