World Domination Enterprise
Ever wondered how many plastic Gundam models exist in the world?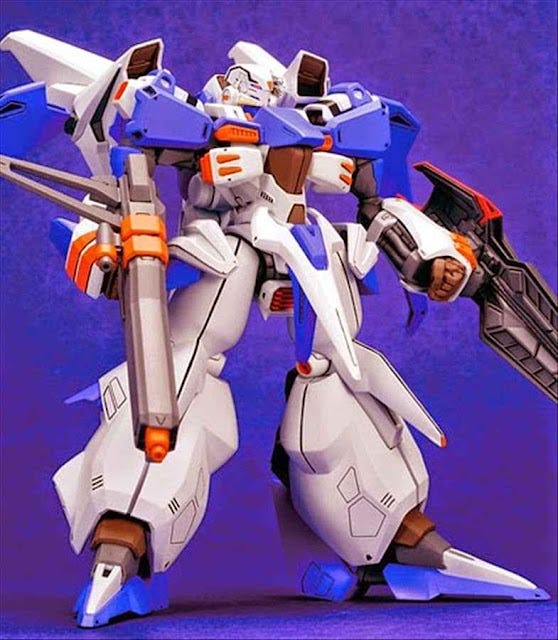 (Photo by Domenico)
Over 500 million, apparently.
Gunpla first debuted in July 1980 with a 1:144 scale model of the original RX-78-2 Gundam. There are now over 2,000 variations, reports Mantan Web.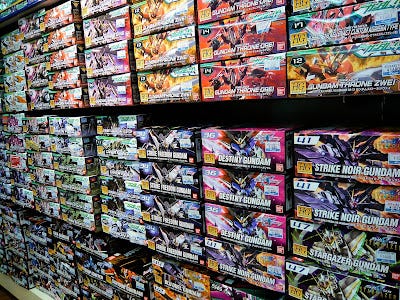 (Photo by Stefan)
According to Bandai Spirits, if you lined up the packages of every model sold to date, they'd wrap around the earth four-and-a-half times and weigh about 350,000 pounds. That's a lot of Gunpla.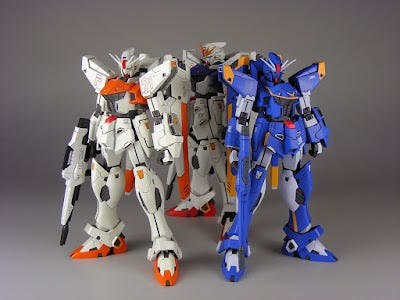 (Photo by Domenico)
There have been many improvements and variations on the line over the years, including in 1987, when Bandai released the first model that could snap together without glue.
In 2010, the number of units shipped reached 400 million.
Here's looking forward to the next 40 years of plastic Gundam models.


If you don't want to miss my otaku-related posts, please subscribe.
I'm the author of the Tokyo Geek's Guide.
Please check out my other main blog where I post other Japan-related news, articles and interviews.